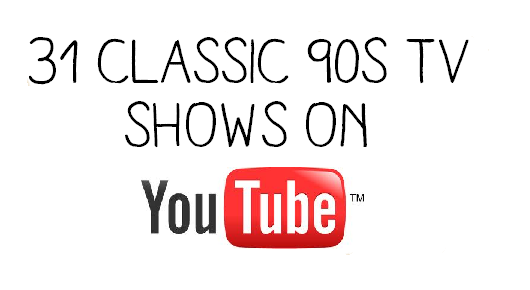 I have fond memories of TV shows of my childhood. A few years ago, I remember searching the Internet to re-watch some of these 90s classics and finding very little. But over these past few years, things have changed.
You can find a great abundance of 90s classics all over YouTube, some broken into segments and some full episodes. So if you'd like to relive some childhood memories (as I do, all the time), check out YouTube and look around. In fact, here are a list of thirty two of my favorite shows that you can enjoy online.
1. Boy Meets World
2. Doug
3. Recess
4. All That!
5. Hey Arnold!
6. Sister, Sister
7. Smart Guy
8. Honey I Shrunk the Kids, The TV Show
9. Microsoap
10. Kenan and Kel
11. Legends of the Hidden Temple
12. Art Attack
13. Rupert
14. Little Bear
15. KaBlam!
16. Bump in the Night
17. Wishbone
18. Sabrina, the Teenage Witch
19. Student Bodies
20. USA High
21. Aladdin
22. Hercules
23. Shining Time Station
24. Today's Special
25. So Weird
26. Goof Troop
27. Muppet Babies
28. Round the Twist
29. Figure It Out!
30. Pepper Ann
31. Timon & Pumbaa
32. Salute Your Shorts
And Many More. Go have fun and Explore! And let me know what show you enjoyed the most when you were a kid!