I am because you were. I do because you did. I hope to be what you were and do what you did, because it meant the world to me and I hope it might mean the world to someone else.
This is a key ingredient in my philosophy of ministry. In many ways, it has defined my role in ministry. I believe I would be very different if I hadn't encountered these three influential people through my life: P, J, & A.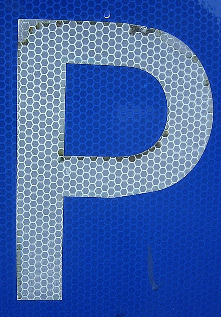 You were my camp counselor and such a voice of encouragement. I was so happy to see you return year after year and was blessed to be in your cabin two separate times. And when God's timing brought me Fireside that night years ago, who else but one of my favorite counselors would be free to stay afterwards to talk with me? It was God who placed you there, I am sure, that you could guide me in praying a prayer of rededication to Christ. Did you know that was when and where I consider my faith to have truly become my own, where I tell people my faith journey truly began? Because I do, and it is. And the following year, who else but P would be willing to hear me cry with sobs of contrition over my return to a life of sinfulness and selfishness? Looking back, I realize it was mainly an emotional response, but you were still there to listen and encourage me.
And when it was time for me to become a Counselor in Training, who would God put in place as my CIT Leader? Now, I'm not going to say you were there simply for my benefit, but I sure did benefit from those two weeks. Not only had I been able to see you as a counselor growing up, but I got to learn from you one-on-one how to live a life of faith, how to impact campers, how to share the gospel. I still think of your honesty and integrity when talking about your relationship with your then-girlfriend, now-wife– and I still desire to have that same heart of godliness. I saw you in the role of leadership at camp that summer, and was grateful to see your balance between fellowshiping with fellow leadership, with senior counselors, junior counselors, CITs and even campers. You were an exception to the "leadership disease" I had often seen plague counselors when they rose to the ranks of leadership, becoming isolated and disconnected from the younger people.
I was disappointed to not see you return the next summer, but I believe that was probably around the time you started working at the Family Christian Bookstore at the mall. What a surprise it was to see you there behind the counter! At first I thought my eyes were playing a trick, but no, you were there and expressed great happiness upon seeing me and my mom. Even more, you wrote your contact information on a small FCB business card and gave it to me, offered to meet up whenever I wanted. I wish I had taken advantage of that opportunity, but hindsight is always 20/20 and high schoolers are always too busy for their own good.  But the fact that you were open and eager to reconnect, that meant a lot.
The following summer you returned, though it would be your last. You served on leadership, and finally I was a counselor. I was so grateful to have you there, encouraging me and the other counselors, supporting us, ready to meet any need we had or help with an unruly camper. Especially during that week of Star of Hope! You helped lead worship and you were involved in some goofy skits and stunts. I appreciated your ability to find balance between the silliness of camp and the spirit of seriousness and respect that we need as well.
The next summer I was privileged to go to your wedding with a couple of other camp people, and I could just see the joy radiating from your smile in the presence of your almost-wife. I wish my disposable camera had taken better pictures, though I can still imagine the whole thing in my head. And as you darted out after the ceremony, there were a hundred people reaching out, saying hi, shouting and celebrating, but in your rush out the door, you stopped for a second and greeted me, said you were happy I could come. I don't know if you remember that, but I sure do. I felt like I had become more than just a former camp– like I had become a friend.
We met up a couple of years later. I think we messaged on Facebook or something and before I headed off for college I wanted to meet up with you. I met you at the church and then we drove over to your house. I got the grand tour, and you showed me all of your seminary books and papers, which made me wonder if I'd ever want to embark on that route… Finally we settled down in the living room and just talked. Man, I don't remember what we talked about. Maybe school or camp or movies or ministry or some other stuff– but in that moment, I knew I had made it. We were friends.
Until this summer, it had been a while since we last met up. Facebook has kept us in touch, which is good, I suppose, but it isn't real. Every time I come home, I always think, "Man, I would love to get together with P for a good talk." Finally this summer we did that– it was a short time, just a little conversation, but the axiom is true: "Less is more." Just the fact that you were still interested in meeting with me and hearing how things are going meant so much.
I have all these memories and images of you from camp and I still feel like the little camper impressed with my counselor. I hope we can meet up again. I want to talk and hear your stories of ministry, of marriage life, of fatherhood. Because man, I really looked up to you growing up, and honestly I still do. Thank you for everything. You are why I am who I am today. You are why I became a counselor. You are why I found, and still find, Firesides at camp to be so important. You helped me develop a desire to lead worship and showed me how to be a good leader. You gave me an example of what a godly man could be, and though I don't believe I'm there yet, I'm so grateful for your example and your encouragement. Thank you P.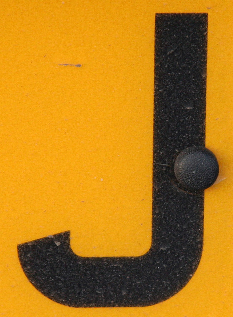 I first met you when I was a tiny sixth grader at a new school. Granted, I can't remember the first time we met. While first impressions are important, I feel that impressions usually simply build upon each other or (to use the term "impression" in the proper fashion) press in and create a deeper general impression over time. And I can remember the general impression you gave.
You talked to us. All of us. I had begun to grasp the social structures within middle and high school (though I don't believe they can ever be fully understood) and I had seen the "popular" or funny or athletic kids stand out and become known to the older students. But you sat in the bleachers with us after PE and would talk with anyone and everyone. I was quiet, so we didn't really talk much, but you talked to me. And it meant so much. That was one of the hardest times of my life. I had gone from a world of being known, being important, being connected to a new school where I didn't know anyone and no one seemed to want to know me. That's when I really began to withdraw, because people didn't seem to want to hear anything I said. But you showed interest in me and in the other sixth graders. I have vague memories of greetings in the hallways and even simple glances and smiles that showed me that someone noticed me.
You were the the Christian I hoped to be someday. I remember you worshiping in Chapel with your arms stretched up to Heaven and a heart that overflowed with love for God. I saw your passion for Jesus, and when it turned out you were to be cast as Jesus in the school's production of Godspell, it seemed like the obvious choice. It helped that you both had the same initials! Though I have seen and enjoy the movie version of the musical with Victor Garber (from Alias!) as Jesus, your portrayal of the fun-loving, kind-hearted, self-sacrificing Jesus of Godspell still sticks with me. And once again, despite all the drama that went on in a drama production, you still made a point of saying hi to the sixth graders in the chorus, spending a quick minute with us and showing gratitude to us. Maybe it shows that you were simply born to be a stage manager or director! But I like to think that it shows that you genuinely cared, and care, about people.
It's funny how we internalize events, people, experiences and try to replicate them later on. I am sure that's why many parents put their children through sports or some moms put their daughters into beauty pageants. They try to recreate or reconnect with a past experience. Maybe that's all I do. I just replicate what I've seen or heard; I'm a glorified Polaroid camera and parrot.
But while times with P led me to grow as a Christian, counselor, and leader in general, your impact (and A's impact) on my life caused me to take specific steps, to basically mirror what I had received.
So all through out my time at school, I would find a sixth grader or a couple kids that I could reach out to, befriend, and influence. I did it as an eighth grader, as a tenth grader, but especially in my senior year of high school. But that really started in my junior year. You see, the fifth grade classes would often eat lunch out in the grassy area by the Annex on the picnic tables and benches nearby. So when I'd pass them on the way to a couple classes I tried to reach out and get to know a few of them, show them that they are important to older students. Some of them called me a "Mooch" cause I would jokingly steal a carrot or ask for a piece of candy– one time I just avoided stopping by at all because they were screaming "MOOCH! MOOCH! MOOCH!" (jokingly though– or at least I hope so…) Some of them just avoided me, but there were quite a few that really seemed to appreciate my friendship. Over the year I got to know a couple of them really well. I even went to the 4th and 5th grade Christmas production to support their class, and I was glad I got to talk to a few of them afterwards and tell them what a good job they had done. It was sad when they paved over that grassy area, because I have so many fond memories of hanging out with those cool fifth graders out by the benches.
This was partially intentional. I over-analyze things sometimes, and I had analyzed your influence on my life and realized that if I wanted to impact a group of sixth graders as well, I should start building connections when they were fifth graders. So I did that, and once they entered sixth grade I had a whole bunch of fans and friends. I'd make my way to the bleachers after PE just to say hi, would stop by their lunches and talk with them before and after school. Some still didn't seem that interested in me being around (I really don't think I was as cool as you were back then!) but then they would talk to me one on one after school and express gratitude for my involvement in their lives. Often they just put on a front, didn't want to show to others that they were grateful I came by to say hi. I had to get used to that, but it wasn't so bad. I really was touched by the friendships I built with a few of them over those couple of years. Towards the end of the year I spent time with some of them outside of school, even taking one kid to see "Meet the Robinsons."
I really was concerned in not just making an impression of "Ooh, he's cool" but letting them see Christ in me. I have to say, it's hard. You want to leave a legacy, but you also don't want to be the center of your legacy. I really was active in my walk with Christ that year, and I believe that they saw that my faith was genuine and really made a difference in my life. My hope was that I would impact even just one kid's life like you had impacted mine.
You came by school around Spring Break that year. You visited the drama class and once again reached out to all of us students with your kind, fun-loving attitude. I was so impressed with who you had become that I asked around for your contact info. I tried to meet up with you to talk one day, but it never worked out. I felt a little disappointed, but had to remember that while you had become one of my heroes, I was really just kind of a stranger.
Well, my hope really came true. At our graduation celebration in the school gym I had a notebook for people to sign and leave notes for me, and one of my sixth grade guys wrote me a note that still encourages me today. In scratchy handwriting he wrote, "Thank you for being a good example and a good leader." Now, I don't know if his mom or dad or sister made him write that, but I didn't think about all that. I was just glad that I had made an impact on someone.
Over the years I have kept in touch with that class. When they were in seventh grade I sat with them at Homecoming and all through that year whenever I came home from college I would be meeting up with them for a movie or lunch or just sitting down and talking about life. I tried to talk about their faith, but often did so rather clumsily. Over time I left it alone, simply became the "movie guy" or the person they could chat with on Facebook about stuff. While I was glad to hold those roles, I have tried to reclaim my role of "example" or "big brother." Truly, these guys are my little brothers, seeing as I don't really have any in my family. Over the years some of them lost interest in our friendship while new students in the grade readily accepted me as a friend. One of the students even came and stayed with me at Baylor a couple of times (and gloated when Baylor lost a football game!) I had become more than just an example and a leader– I had become a friend.
And over time I feel that I could see you as a friend. Your honesty about certain trials and painful times in your life really spoke to me, even if it was just in a note on Facebook. At my first Homecoming as an alumnus, we rode in a truck together for the parade and you greeted me with the biggest smile and your typical gleeful spirit, along with a friendly pat on the back. Same thing at church or other school events– you would spare a little time to catch up, and though we never did meet up to talk one on one, I felt encouraged every time we briefly reconnected. And I really enjoyed going to your various drama productions, from the far-away creepy production of Sweeney Todd to the family friendly Big River to the Charlie and the Chocolate Factory that you helped direct (and produce, if I remember correctly). It was so fun to see you in your element and hear that you were still involved in impacting the lives of younger people.
I've continued to have a real concern and compassion for sixth graders. In my experience of middle school, Sixth Grade is delightful and totally sucks at the same time, Seventh Grade is when you decide what path you are going on, and Eighth Grade is when you really get committed to whatever you're doing, whether it be sports, academics, or the life of faith. I think each grade is important, and I really believe in aiding seventh graders in their faith journey, but I still have a heart for sixth graders because I've been there. You go from a world where you are on top and you know everything and everyone to a world where everything is new. Some make the transition easily, but most are caught in this weird place where they feel they don't fit in, they just want to go back to elementary school, they just want someone to reach out to them. And that's why I try to minister to middle school students, especially sixth graders. They want someone to reach out to them, so I reach out. And all because I wanted someone to reach out to me, and you reached out.
So one of these days I hope we can meet up and talk about life and faith and all the pain that we go through along the way. We're no longer Facebook friends, and that's okay– we've never been that close. But I just want to say thank you. Thank you for talking to me, for being an example of a Christ follower, and for being you. Because I am who I am because of you. Thank you from the bottom of my heart. I am still in touch with many of those sixth graders, and they are now freshmen in college. I got to attend their graduation and see the impact they'd had on the students below them. And who knows, maybe even just one of them had a big impact on a little sixth grader. Who knows all the stories?  That's the thing about legacy– you only know your part and bits and pieces about others.
You see, I write this to tell you (though you might never read it) that your impact has continued to go on and on and on. I mean, who knows, maybe when you were a sixth grader some senior reached out to me. I don't know. And these younger students I've impacted might have never heard of you– but the impact remains. And that is the beauty of the thing– it is not just your impact or my impact, but the impact of Christ working through us. So thank you for being Christ to me, that I could be Christ to others and so on and so forth. Thank you J.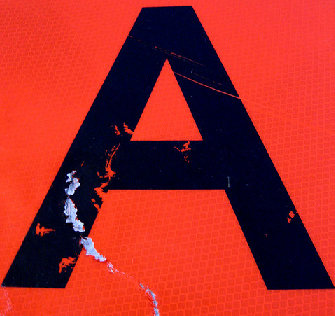 Well, J really impacted me in sixth grade and P was there for me the summers surrounding seventh grade, but you were there for me in 8th grade. I think I had already heard about you or seen you around before. I know you were around the high school ministry when I was younger, but that was before I really got involved. And you were connected to some of the "cool" guys in my grade, a friendship that I know has continued to grow over the years.
In middle school at church our weeknight hangouts usually consisted of games and free time and then a teaching time. In seventh grade I remember it as a large group time, but in eighth grade I remember splitting into small groups. And we got you as our leader. We got the large room that is now the pool table and snack room for the middle school ministry (you would never imagine it was the same space!) It was still a large room and we generally spread out and got comfortable, though I also remember mainly sitting in chairs. I have vague memories of having a CD player with your cool music playing sometimes, and often there was good utilization of the white board. I'm sorry, I have trouble remembering specific lessons or topics. But I remember the general atmosphere– and it was an atmosphere of focus, of authenticity, and of fellowship.
You were a very good teacher. Just because I can't remember specific lessons doesn't negate that truth– sometimes a lesson doesn't need to last years, sometimes it is just needed in a specific time and place. I remember you being quite thoughtful, giving great study and preparation for our discussions, bringing in different books and papers. I do remember SOAP. You told us about SOAP, I want to say, early in the Fall and we made it a weekly practice from then on. Scripture, Outreach, Accountability, and Prayer. You gave each of us a little piece of paper with a picture and the acronym on it– I still have it somewhere! Each week you'd encourage us to practice these disciplines and then the following week you'd ask us how we did in each of them. You didn't require participation from everyone in a pressuring situation, but still encouraged us to continue to be active in our faith.
You were very open and honest and authentic in your faith journey– and still are today! I never felt "taught at" but instead we were guided, provoked, asked to think and given chances to grow. You had do some provoking, since our eighth grade group could be rather lethargic at times. That group dynamic was rather influential on the experience– there were the guys that weren't totally interested, then there were the guys that were very close to you, then there were the couple of guys that were really into the lessons. There was some overlap, but I typically found myself in the last camp. However, I often felt alone. It was nice to see an older guy who was really interested in his faith and interested in others growing in theirs. I'm not sure how you felt about the whole experience, but I know that we all grew from that time with you. I treasure those Wednesday nights and I know many of the other guys do as well.
You were definitely closer to some guys than others, which is fine. At times I felt like I was on the outside, but I didn't feel it was because of your actions but general sentiment of some growing eighth graders. No matter, you reached out to me and made me feel like I was a part of the group during a time where I felt like I really didn't fit in anywhere. I constantly felt like I was halfway between groups at church, school, and other places. I didn't have a place to belong, but you created a fun environment where we could have Christ focused fellowship. And you gave me the first opportunity to lead others in worship. Other guys had done it before and I was given the opportunity, probably after a nervous half-spoken request. I had just started taking lessons that year, but was really happy to finally put into practice what I was learning. So I came prepared to do a couple of songs, songs that I was sure everyone had heard because they had been on KSBJ, the Christian radio station, for months– but I got there and said what I was going to play and… "What song is that?" "We don't know that." "Why don't you play so and so instead?" Well, I grinned and bore it and played what I could and eventually everyone joined in. It was a nerve-wracking experience, but very empowering. You gave me the opportunity to lead and I've been doing since then.
Well, the year went by and we moved into high school. Were you still in the area that year? Or was that when you moved away? I think you moved that year, but we got together at your house during a break at one point. I always wanted to be cool and hang out with you outside of church. In fact, I kept a book of to-do's and goals and dreams in eighth grade, and one of the items was "Go shopping for vintage clothing with A and the guys." That never got checked off, but that's okay. I did feel that we were never uber close, and that's just life, not some problem to fix but a reality we live in. You can only get close to so many people in your life. Fortunately you can reach out to many more, and I was one of many people you impacted with your faithful devotion and Christ-like kindness.
Over the years you would come back and visit, but then you came back as the summer intern for the student ministry! Of course my summers were always filled with serving at camp (You can thank P for that!) so I didn't get to go on trips or spend Sunday after Sunday with you. But once again you came and you served as an example to us all. I remember when I could be there for church how serious you became when you spoke about the Scriptures. You had us stand to read them. You taught through them in a spirit of reverence. And you yelled at us sometimes to get us to wake up to the truth of the Word. Man, thank you for that. Sometimes I need a good yell in the morning to get me into motion. I know some people didn't take it so well, though. It wasn't the type of preaching they were used to, but I do believe it was very Christ-like (and Christ-centered) teaching. You were sure to balance your zeal for the Word with a love for the other, and you were always connecting with and loving on students. And neither aspect of your ministry betrayed the other. You were able to shout down our selfishness and still love us as we debated where to go for lunch (well, maybe not me specifically, but many students).
I don't think you know what an impact you had on me. You see before you returned as the intern I got involved with the junior ministry. In fact, I got involved the very next year, a ninth grader in a group of sixth graders. Boy, that was a mistake! I thought i could do it, but I didn't really get any respect and was seen as odd for returning so quickly. After a couple of months of serving in the ministry I ducked out, planning to return that following year. Still, I started some great relationships with some of those sixth graders (now college juniors… yikes!)
But when I returned in my sophomore year to work with the sixth graders, I guess the planets were lined up or something– but it was one of the best decisions I've ever made in my life. And it's funny, looking back, because that first year we met in the newly constructed pool table room, which a year and a half ago had been our eighth grade Bible Study room.
This was such an empowering experience. I was not just a helper like I was in the Children's ministry, simply aiding the teachers, but I was given a responsibility of actually leading the group and teaching the lessons. This came from a very kind Junior High pastor and two very wise and generous leaders. We pretty much split the lessons evenly among the three leaders, though I probably got a couple less than the others due to schedule issues. But I got to prepare lessons, lead discussions, provoke thinking, make handouts! Man, it was truly exhilarating!
I saw a list of the names of those sixth grade students the other day, and I have lost touch with all but a couple. But I remember each one, and I remember making an effort to make a connection with each one of them. I prided myself on my lessons, for sure. When I taught on Jesus' parable of the mustard seed, I went to Walmart to find mustard seeds– and I passed some out that Sunday (we had our Bible Studies on Sunday mornings, not Wednesday nights). I don't remember what source material we had, but in one lesson I taught how we should be like the moon and "reflect the Sun"– nice wordplay past me! I loved creating and developing the lessons and leading them with the students and the other teachers– but I really loved building those relationships.
One stands out from the crowd– this kid was a little brat sometimes, but I sure do love the guy like a little brother now. He shot a spit wad into my ear, through my long hair, as I walked past an open door during a three second opportunity. I was frustrated as I had to fish the thing out my ear but mostly impressed with his aim! He was also the kid that, one day during the lesson, pulled out a knife just to play with it while the other leader taught. I had to whisper a stern, "Put it away!" and he reluctantly obeyed. Another time he caused a huge spill of Sprite on the floor and I had to clean it all up. Lots of fun stories like that– but I still liked the little dude. Well early on, one Sunday he showed up early and I played a game of pool with him– no big deal, right? Out of nowhere, his cousin tells me of the impact I had on him, that I would spend time with him, a kid that most people ignore or dislike. Once I heard that, I knew I had to stick with him, and I did as long as I could, up until he moved away. But it was so encouraging to see him grow over those few years.
You see, that's what I love about working with younger people– seeing them grow. It's the worst thing in the world, because eventually they will be moving on and out of your sphere of influence, but it's also the best thing in the world. I stuck with that group of sixth grade guys (though the ranks changed) over the next two years. And I swear I didn't plan it like I did with the sixth graders in J's story– but it worked out that in my senior year I got to teach the eighth grade guys' Bible Study, just like you did.
I could tell hundreds of stories about those guys and those experiences, but I'll just say this– We're still friends. Maybe not all of them, but there are about eight of them that I've stayed in touch with over the years and consider my friends and brothers in Christ. You see I did just what I had always hoped to do when I was a middle schooler– I hung out with them outside of church. We saw all sorts of movies and hung out at Whataburger and Lazer Tag. We developed deep and lasting friendships, and when I went off to college, every time I was in town I would try to get at least a couple of them together to hang out.
And my joy of joys came a couple of years ago. I have to realize that not all of them are ministry-minded or want to work with younger people– that's kinda my thing. But I always tried to encourage them to be an example to the younger students, and I shared how you and J and P had impacted me and that they could do the same. Well, they all were involved in different activities– school, band, sports, etc. But a couple of them started to help out in the junior high ministry, even assisting with the small group Bible studies. And finally one of the guys, someone I've grown real close to over the years, ended up serving as a leader in a junior high Bible study. (In fact, he tried to get involved with the seventh grade students in his junior year so that when he was a senior he could have the eighth graders, "just like you did with us" he told me. But it didn't work out. Instead, he did amazing work with a group of sixth graders and stayed with them through seventh grade, and I had the joy of getting to know them in their eighth grade year.) I got to pass on what I had received and one of my guys passed it on again.
I also got to be the student ministry intern one summer. I constantly thought about what you might do and probably built you up in my head, but then I realized that you had a different focus of ministry, you had different experiences than my own, and that you were older and more mature when you served in that role. Once I realized that, I was able to enjoy the experience and truly serve in my own way, which is the best way. I've learned that even as I try to imitate my influences and heroes, I have to be myself.
So thank you for being my leader, being a friend. I sometimes see on Facebook that you are in Texas again? If so, it just goes to show, as soon as I leave Texas, someone awesome moves back! So when I'm back in town, if you're there, I'd love to get together. I have so many stories to tell you and want to hear your stories as well. Thank you for being you and serving God as you do. Your life is a sacred witness to so many, including little old me. I am grateful that I knew you and know you and that we got to spend that year together with the other eighth grade guys in that big old room at church. Thank you. I am who I am because you were who you were. Thank you A.
So you see, I am all about passing it on.
Maybe neurotically so.
But hey, we all have our own little neuroses. I like to collect things, including memories and stories, and my way of sharing those things is to recreate experiences and memories for others to enjoy.
But also I do believe in many ways I'm like a kid following his father through deep snow. The father leaves large boot prints behind him and the child jumps from step to step, walking in the ways of his father. I feel like this sometimes, simply walking in the way of my heroes, though I know I have also blazed new trails, gone off path, moved on ahead and fallen back at different times.
I like this quote from Isaac Newton: "If I have seen further it is by standing on the shoulders of giants." I would say that for me it's not merely seeing but being and doing and serving and living and believing and giving… all on the shoulders of giants. And I suppose there are probably some people sitting on my shoulders as well.
I don't know why I wrote all of this. Maybe it's simply to encourage people, though I don't really expect P, J, or A to read this (or really anybody, based on reading trends for my website [or I should say lack-of-reading trends]). In fact, I'm not sure I want them to read this. It's rather personal and I hope I said nothing rude or disrespectful. The thing is I really respect these three men and I hope I can express that respect, maybe in another way.
And maybe I wrote this to remind myself why I do what I do, why I am who I am. I am because of those were went before me. And maybe I wrote this with the hope that someday someone will say the same things about me. And if that happens I can point them to this (very long) piece and say, "It's not me. It's a legacy that stretches beyond me." Truly, it is Christ. He is Immanuel, God With Us, the one who reaches out to us and walks with us through the hard times in our lives. If not for him, none of these men would have impacted my life. Without him, I would have a completely different life. Without him, I would have no life. Without him, I would not be who I am today– I would not even be. So why do we pass it on? Because in the end we are not passing on legacies or truths or kindness or practices– we are passing on Christ and in doing so being Christ to others.
Be Christ to others. Pass it on.