It's amazing what you can find on YouTube. What channels do you enjoy? What types of videos do you tend to watch? Cats? Gamers? Music Videos? 10 Hour Loops of Patrick from Spongebob saying "I Love You"? (Because that totally exists.) Well, here are a few of my favorite YouTubers and YouTube channels. First off, one of the biggest factors that comes into play is the frequency of how often someone posts a video. So I've developed this little system…




This isn't the only factor, of course. But my two top channels do post videos pretty much daily– which keeps me coming back for more. Others post quite infrequently, to the point that I forget to check for new content.
Still, I think the following channels have a fun variety of content– and I hope you enjoy what you find!
15.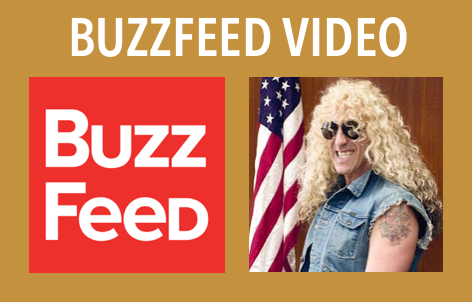 Though people like to hate on Buzzfeed, and I definitely think it's infuriatingly addicting, it really can be an enjoyable site due to a strange assortment of articles, quizzes and videos. Their videos, which tend to show up in my Facebook feed a surprising amount, have a very clean, crisp style and typically feature interesting questions, information, or challenges.
This video is enjoyable because it actually highlights how ridiculously picky today's hipster younguns can be. You expect all the older Chinese people to say, "Oh, this food is terrible. Not true Chinese food at all." And while they say that once or twice, in the end, it's mainly that 20something dude complaining about Panda Express. Strangely enjoyable.

Now sometimes their humor is kinda overkill– the frog dissection seemed pretty obvious– but the little subtle jokes are where its at. The hand raising bit made me chuckle.
What's great about Buzzfeed Video is that they have tons of videos out there (with multiple channels including Buzzfeed Yellow, Buzzfeed Blue, Buzzfeed Violet and Buzzfeed Pop) and they post all the time. Check them out!
~:~
14.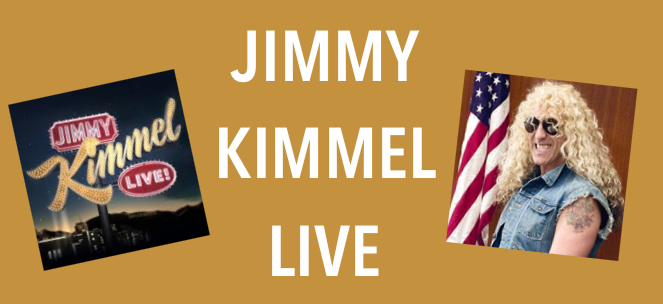 I'm actually not a huge Jimmy Kimmel fan. Have never really watched his shows and don't really love his interviews or overarching style. But some of the videos that come from his show– hilarious.
I just love the awkward tension in these videos– they have multiple Lie Detector videos and other interviews with kids. It's just plain silly and fun.
Raise your hand if you watched the whole thing. If you didn't, well, you missed out. But seriously, one of the best things about talk shows is that they get to bring in tons of movie stars and celebrities and do silly things like this. I also love the tongue in cheek jabs at Hollywood and the generic trailer format. Check out more videos from the Jimmy Kimmel Show.
~:~
13.
I probably could have put Conan and Jimmy closer to first place, but I wanted to feature some lesser known channels. But seriously, the content they produce always has me cracking up. I prefer Conan's humor– if I watched any late night show regularly, it would probably be him or Jimmy Fallon. But in the meantime, I enjoy all the videos that come out of his show. Such as…
I am not a gamer. I respect some of the games that are made– some are stunningly beautiful, some have great storylines, some are really creative. I just don't engage in that way. (Perhaps I'm too passive– probably why I like watching YouTube.) So watching Conan zone out around :50 during the game explanation is just perfect. And there's plenty more Clueless Gamer videos.
If you click here, you will see that, yes, Paul Rudd has been showing this clip to Conan for over 15 years. And that's kind of what I love about Conan. He's been at this for a while and developed a whole schtick on NBC– absurdist, personal humor. He really engages his guests and still has tons of fun.
~:~
12.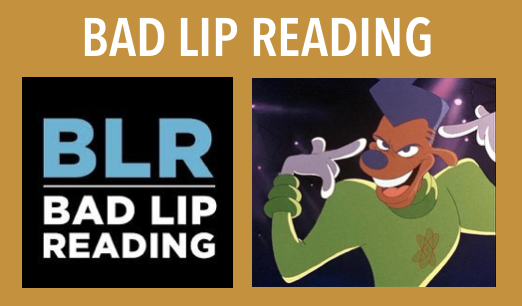 The one bad thing about this YouTube channel is that it doesn't post videos hardly enough. I know it takes time to make them and that they don't exist just to make Evan Weppler laugh, but seriously, we need more videos more often! They have found a niche market on making dubs of famous videos, movies, shows, etc. with, well, bad lip reading. See below.
This is a classic BLR video. Kinda gross at times, but too funny. You watch the lips and think, "Dang, it really looks like they're saying this stuff."
Then they make stuff like this. I listened to this every day for weeks after I found it. This was originally a clip in a larger typical Bad Lip Reading video of Walking Dead– then they made this wonderful music video. La Jiggy Jar Jar Doo.
~:~
11.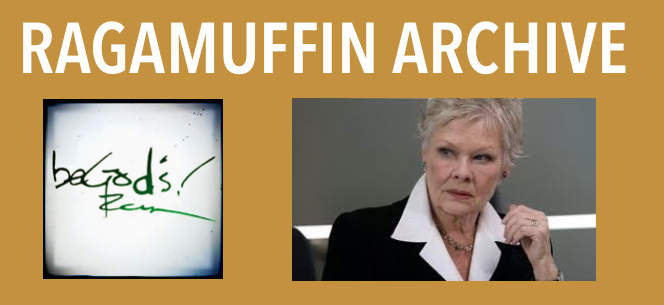 Truth be told, this channel really posts infrequently. So sorry, M, you can't rely on finding stuff on the channel on a monthly basis. But it really is a treasure trove for the Rich Mullins fan. I don't know who runs this site, but they have posted hours of footage and recordings of Rich Mullins that the average fan probably had no idea existed. You get things like this…
…which I watched before I came to Wheaton. Now it's crazy to think that he was here a couple decades ago. So you can watch old concerts as well as hear things like this…
There are tons of unreleased demos like this on the channel, as well as interviews, covers, tributes, and more. I haven't watched it all, but I like to go over there from time and time and uncover a new treasure that will no doubt speak to my heart. Thanks Ragamuffin Archive!
~:~
10.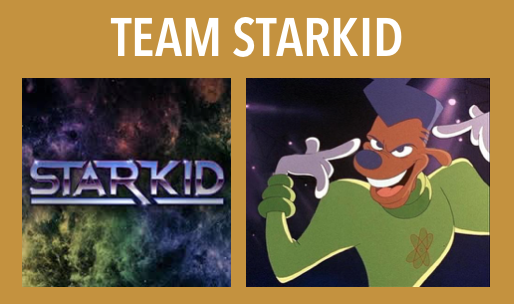 If I was only judging based on quality content, this channel (and others) could easily move to the front of the line. But sadly, Starkid can only release new content according to how often they can put on new productions. So, if you have never heard of Starkid, you should check out my previous post about some of their best productions. But if you'd like just a glimpse of their genius, here is a bunch of Batman villains dancing and singing, making clever quips and going rogues…
That is just one song from the wonderful musical "Holy Musical B@man." Starkid first became famous from their hilarious Harry Potter parodies, but they have done so much more since then. For example, one of their most recent shows was called "The Trail to Oregon!" and, just like the computer game its based on, it was personalized by the choices of the "players" (or audience)– so each show had different character names, endings, and other aspects. Check out the beginning below. (Watch out for language.)

Can't wait for a new production– but it is also enjoyable to watch old productions over and over again. Join me and head over to
~:~
9.

 Julian Smith should have his own TV Show. Maybe one day he will. Until then, we will have to get by with funny videos like…
…or catchy songs like…
…or  unforgettable characters like…

I could just post videos all day long… but I'll stop here. If only he posted more often. I know he's working on it, as he actually quite transparent, but I just want the best for him. So go subscribe!
~:~
8.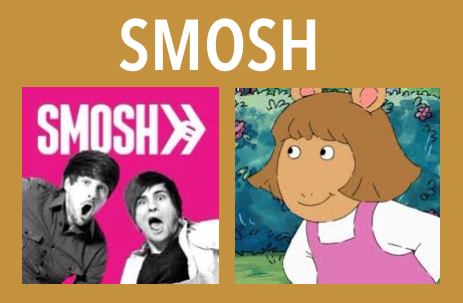 If you have spent any time on the internet, I bet you've run across Smosh. And if you haven't, that's probably because you use YouTube for sensible reasons like watching music videos or Ted Talks. You probably avoid stupid humor like…
And you no doubt would never indulge such low brow humor as this…

And you probably hate it when people make fun of pop stars…

So if that's you, you shouldn't watch Smosh. But if you enjoy funny, rude, random videos, check out Smosh!
~:~
7.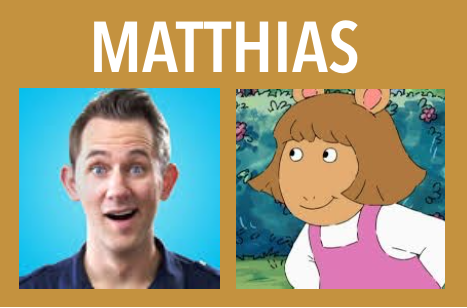 I first encountered Matthias via Internet Icon (RIP- Internet Icon) a fun show that featured rising YouTubers competing for the prestigious title (and money and other perks) of Internet Icon. The show also included people like The Brothers Riedel, The Kloons, Bad Weather Films, Will Pacarro, and others. After the show ended, I subscribed to Matthias and the others, but in the end, Matthias (SPOILERS- the winner of Internet Icon Season 2) was the only person I still follow. He has a great style and personality, from his submissions during Internet Icon…
…to music videos like this amazing mashup!

Even his "Respond to YouTube Comments and Tweets" videos are amazingly done.

Seriously. Go watch more of his videos. Subscribe. Now.
~:~
6.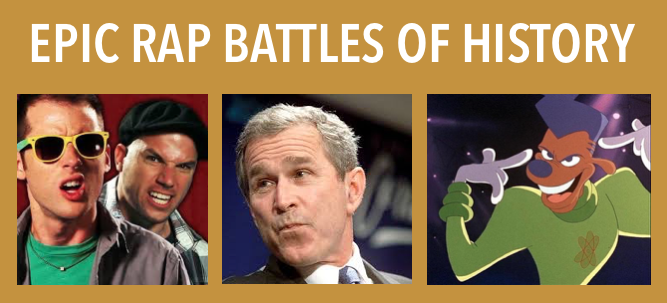 Epic Rap Battles of History feature Epic Rap Battles between famous people of history… and pop culture, music, literature, politics, movies, and more. I could listen to some of these raps on an endless loop. Some of my favorites:
They bring in famous YouTubers to do battles when the main duo aren't doing it. But seriously, their production design, writing, performance, and editing is just top notch. They post weekly, but act more like a TV series with multiple seasons– so for months at a time they will post weekly. Then you have to wait for months for something new. They should have some new content coming out soon, so stay tuned!
~:~
5.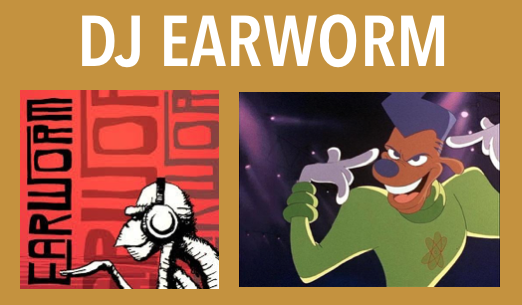 Ah, DJ Earworm. If only we could be best friends and I could ask you to mashup up different songs all the time. Unfortunately, you operate on a bi-annual basis (twice a year, fortunately, not every two years). You come out with your summer jam and its pretty decent, and then at the end of the year, your mashups are released into the wild and they bring people everywhere tidings of comfort and joy.
I mean, just listen to this awesomeness.
And

And my favorite

Other than 2013, which is still a great mix but I prefer Danthology's mashup, I love each of his mashups and they remind me of some of the songs I loved as well as introduce me to new songs that I eventually get into. He has perfect sense of pacing, beat, theme, and balance. Only 10 months til we get his 2015 Mashup!
~:~
4.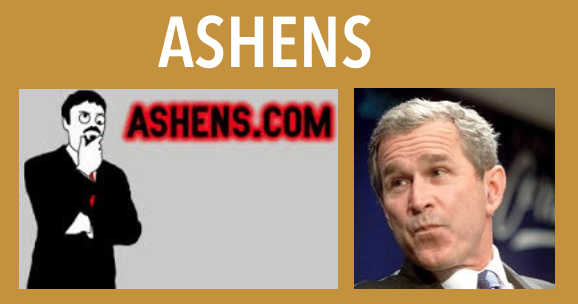 Ashens is the one person on this list that is a very recent interest. Not sure if I'll continue watching forever, but for now I find his videos strangely enjoyable. A friend of mine introduced me to his channel over Christmas Holidars and I was pleasantly surprised by his snarky, simple videos.
Almost all of his videos are filmed on his couch and they basically consist of him reviewing cheap products, various technology, or retro/vintage/just plain old items. Such as food.

So if you haven't yet thrown up over your computer or phone or tablet, or if you wish for something a little more fancy, I present to you a video about a lovely toy horse. It definitely doesn't get melted with a torch at the end…

Okay, I lied. But check out Ashens channel for more fun reviews. There are tons of other people on YouTube doing this same thing– but he has an enjoyable style and reliable format and perfect sarcastic humor that makes his videos a notch above the rest.
~:~
3.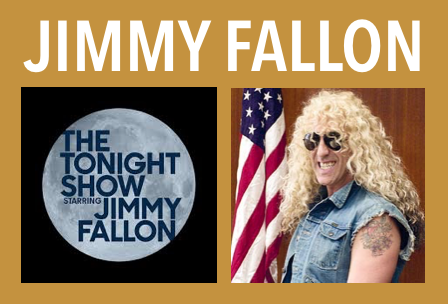 If I had to choose from a list of late night show hosts– David Letterman, Jay Leno, Jimmy Kimmel, Conan O'Brien, Carson Daly, Craig Kilbourn, Seth Meyers, or Jimmy Fallon– who I would have the most fun hanging out with, it would be Jimmy Fallon every time. I loved him on SNL as he "broke" and cracked up in almost every skit. Loved him as one of the hosts of Weekend Update (especially next to Tina Fey!) Even tolerated stinkers like Taxi and Fever Pitch just because he was in them (Fever Pitch isn't terrible). So when he began hosting "Late Night," it was just perfect. And, if I ignore the mess that was Leno grabbing a little more lime-light and pushing Conan out into the gutter (and yes I know it was more complicated than that), Fallon becoming the host of "The Tonight Show" was altogether perfect. I still don't watch any late night show regularly, but if I did, I would probably hop between Conan and Fallon night to night. Meanwhile, Fallon's videos on YouTube are great. 
He does successfully interview people from time to time, but no matter who he's interviewing, he is clearly having fun and his guests are having fun and the audience is having fun– and you're having fun too. He's just a fun guy.
Jimmy is known for his childlike silliness, and that always shines through in the many games he plays with his guests. From Box of Lies to Pictionary to 3-Word Stories to Slapjack and more, he is the guy you want at your party. But until that happens, you'll have to settle for him being on your TV (or computer or phone or tablet). 
He is also a talented musician, having done many impressions on SNL and released a comedy album of musical impressions, so he's gone from singing in a chicken suit to performing a Neil Young song dressed as Neil Young next to Neil Young.  He has a hundred other video series, segments, recurring games, and in-jokes that I couldn't cover in one blog post. You'll have to see for yourself!
The Tonight Show With Jimmy Fallon
~:~
2.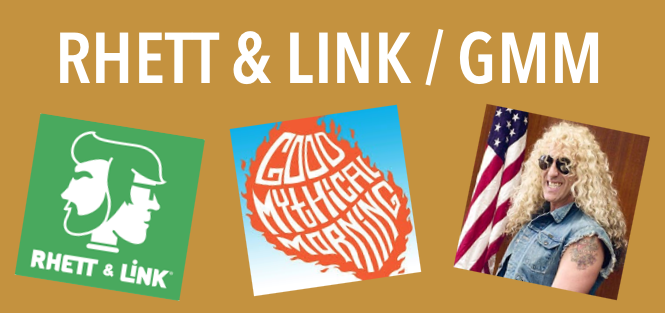 These guys. These guys have been in the business so long I'm still constantly discovering new videos from them. For example, one of my friends just showed this to me just yesterday:
So if you've spent any time on the Internet, I would imagine you've heard of Chuck Testa. If not, well, check out this link. Either way, Rhett and Link had a TV show on IGN for a time where they traveled around and made commercials for people– and they were always pretty weird. Pretty sure that was my first exposure to the pair. They made this hard-to-forget classic:

And here's the thing– both of those videos aren't even on their channels! They have content that's all over YouTube and the Internet just because they're constantly working and making videos and they've been doing it for a long time. Currently thanks to their morning show, Good Mythical Morning, you can expect 2 videos (the show and the after-the-show show) in your feed every weekday– plus other videos, music videos, or collabs they make whenever they feel like it. Here's a typical episode of GMM:

It's a fun way to start the day. They both just seem like fun guys to hang out with. If I could go on a road trip with Jimmy Fallon, Rhett and Link (and let DJ Earworm control the music), that would be a dream. Until then, I'll just have to listen to songs about OCD with the rest of the Internet.

And what's even more special about these guys is how considerate they are– on the description below this video they write, "NOTE: We understand that OCD is a serious mental disorder that significantly affects the lives of millions of people (including Rhett's wife). This song is not intended to make fun of people with OCD, but rather to demonstrate and poke fun at the tendency of so many people to point out things that are off-center, off-balance, etc. and say "It's driving my OCD crazy!"" So they don't shy away from the issue but also aren't just jerks about it. They discuss OCD on this episode of GMM. All in all, you should be watching Rhett and Link on one of their 3 channels.
~:~
1.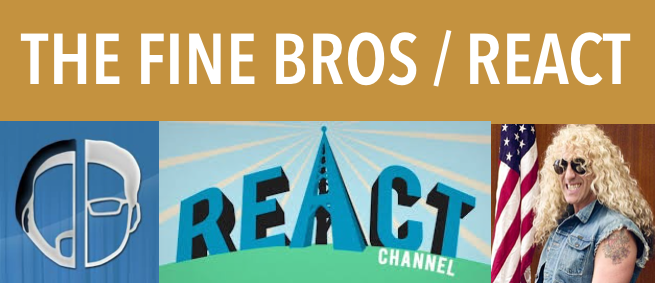 This shouldn't be a surprise if you know me at all. I know I talk about the Fine Bros entertaining "REACT" shows way too much. But I want everyone to know about them. Funny thing is, that's not actually the first Fine Bros videos I ever watched…
As a die-hard LOSTie, I watched almost every YouTube video about Lost back in the day– and they had a whole series of these. Not my favorite of what was out there, but still fun. Then I came across this:

Hard to believe it's almost been 5 years since they came out with that. I've written about Kids React here and here— but since then, they've diversified ALOT! They have Kids React, Teens React, YouTubers React, Elders React, Celebrities React, Kids Vs. Food, Lyric Breakdown, React Advice, React Gaming, React Remix, React Opinions, Elders Explain, Try To Watch This Without Laughing or Grinning, and their own Nickelodeon TV Show, React to That! I mean, it's just amazing where they've gone and what they've made! I love the recognition they've earned and their abilities to bring together so many different people to react to things as innocent as Nyan Cat to Racism and Violence. And I crack up every time I watch this episode of YouTubers React.
(Special note– they always release Bonus footage from React shows, but they are usually released at least two days later. So the day after this episode came out I saw the link to watch the Bonus episode and I clicked it… And it was a Rick Roll. Well played… Now it's actual Bonus Footage.)
And that's just in the world of React (which comes out on 3 different channels!) I could just post React videos and fill up a hundred blog posts. But the Fine Bros, Rafi and Benny Fine have done some other amazing work on YouTube, such as their own YouTube Series "MyMusic" about a music production company. I mean, just look at the production value in this first episode!

They have done 2 seasons of "MyMusic," but they also have produced "shows-within-the-show" with characters/staff from the music company hosting shows about current music– along with music videos, podcasts, commentaries, news and gaming episodes and more! They do amazing work with teams of actors, editors, and other production members. They also have interactive shows (which I first mentioned here) where you can play games by clicking the different link boxes in the videos. They have produced a show with a puppet named Milly that I never really enjoyed. They have recurring shows such as "Last Moments in Relationships," an animated series called "Emo Dad," "Underwater Movies" (where they do shot-for-shot remakes of famous movies…under water), "Inappropriate Parents" and a monthly show where they spoil the previous month's popular YouTube videos– and sometimes movies and TV shows too. For example, in case you need to catch up on "House of Cards"…
It's been fun to follow these brothers for so long– and I can't wait to see what they do next! Currently they are the 14th most popular YouTube Channel, behind Epic Rap Battles and Smosh but with more subscribers than Ellen, Taylor Swift, and Justin Bieber!  I hope that they are someday in the top 3– and that we see their entertaining productions beyond YouTube. Until then, hit Subscribe and we'll see what happens next!
~:~
So that's it! What did you like? What did you hate? What should I start watching? Let me know!