In "Parks and Recreation," when April asks Ben why all his CDs are soundtracks, Ben replies, saying:
"Oh, well, I kind of look at it like it's your favorite directors making a mix tape just for you."
Though I'm not sure that a director is the only one responsible for choosing the music in a movie (or, in some cases, if they have a hand at all), I do love Ben's perspective.
For me, a soundtrack is more like a box of homemade cookies– it reminds you of home, of a world you left behind. Though you can't be there, you can get a taste of home– and smile. When I watch a movie, it's like entering another world. And somehow after only 90 minutes, it can feel like home. And then the movie ends and you have to leave. So a soundtrack can be a real powerful experience, bridging the gap between the real world and the imaginary world, between your car speakers and the magical music that ties the whole movie together.
Also, I have found some of my favorite songs, artists, albums, and styles from movie soundtracks. From awesome childhood Disney songs to awesome musical discoveries in college to, well, Awesome Mix, Vol. I, from Guardians to the Galaxy, soundtracks have formed, well, the soundtrack of my life.
So here's my top 20 favorite soundtracks. (I am eliminating "Musicals" from this list, because that should be another list– and because Disney movies would probably take numbers 1-18. Although it is difficult to draw the line between "Musical" and "musical movie," I will try my best. Personally, if the characters sing most of the songs, I'd characterize it as a musical. If there is music that plays in the background, I wouldn't call it a musical. For example, in Tarzan, there are 5 main songs with 2 sung by characters, while in The Lion King, there are 5 main songs with 3 sung by characters. So for now, I'd call The Lion King a musical, but not Tarzan— though it's definitely more of a musical than many of the Disney films that followed.)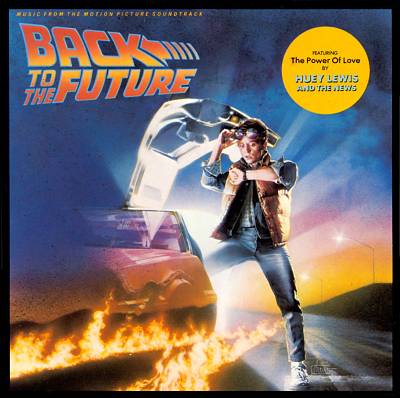 20. Back to the Future (1985)
Director: Robert Zemeckis, Music by Alan Silvestri, Music Supervisor: Bones Howe
Favorite Song: "Power of Love" by Huey Lewis and the News
This soundtrack has a great blend of dramatic scenes by Silvestri, 50s music including Marvin Berry, and 80s pop rock by Huey Lewis and the News. It's a trip back in time both in terms of story and music– even more so as the years go by.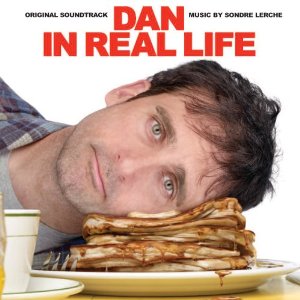 19. Dan In Real Life (2007)
Director: Peter Hedges, Music by Sondre Lerche, Music Supervisor: Dana Sano
Favorite Song: "My Hands Are Shaking" by Sondre Lerche
While many people panned this movie, I enjoy the way they explore the interpersonal relationships of the family. Sondre Lerche, a Norwegian artist (bonus points!), brings a light feel to some heavy drama, showing that family encompasses both the good and the bad. (Also, though it's not on the soundtrack, I love Steve Carrell and Dane Cook's "Let My Love Open the Door" for its transition from fun, badly-sung lyrics to the deep melancholy of Carrel's character.)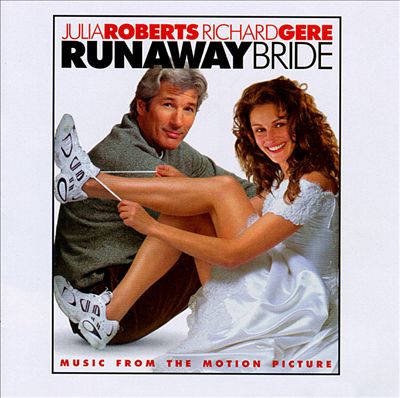 18. Runaway Bride (1999)
Director: Garry Marshall, Music by James Newton Howard, Music Supervisor: Kathy Nelson
Favorite Song: "You Can't Hurry Love" by The Dixie Chicks
Almost all of these songs keep you moving, which is perfect for a movie about a runaway bride. The songs echo the fun, strange characters in the film as well as the main character's search for love.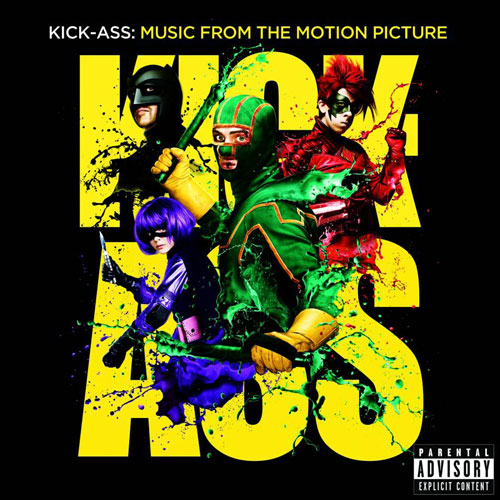 17. Kick-Ass (2010)
Director: Matthew Vaughn, Music by John Murphy, Henry Jackman, Marius de Vries, Ilan Eshkeri, Music Supervisor: Ian Neil
Favorite Song: "Banana Splits" by The Dickies
This soundtrack has a powerful score and weird songs, but they go together, as this movie is both powerful and weird. Love the scene where Kick Ass is flying home near the end of the movie.
16. Almost Famous (2000)
Director: Cameron Crowe, Music: Nancy Wilson, Soundtrack Producer: Danny Bramson and Cameron Crowe
Favorite Song: "Tiny Dancer" by Elton John
The song choices for a film about a rock band are spot on. Also, the actors that portray the characters in Stillwater are pretty great singers! But the emotional moment when everyone sings "Tiny Dancer"– it just hits you hard. "You are home."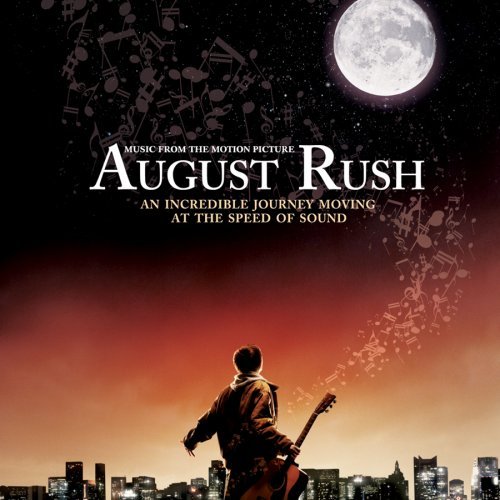 15. August Rush (2007)
Director: Kristen Sheridan, Music by Mark Mancina and Hans Zimmer, Music Supervisor: Anastasia Brown
Favorite Song: "This Time" by Jonathan Rhys Myers
Again, it's amazing how some actors can really sing quite well. Out of the three musical characters in this film (August, mom, and dad), I'm pretty sure Rhys Myers is the only one actually performing his music. Overall, a film about the beauty of music is kinda sappy at times, but still heartfelt– and the music is just top notch.
14. I Am Sam (2001)
Director: Jessie Nelson, Music by John Powell, Soundtrack Producer: Mitch Rotter and Rob Schnapf
Favorite Song: "Blackbird" by Sarah McLachlan
While everyone in my family couldn't stand the music, because you can't top the Beatles, of course, I loved both versions– and continue to love hearing covers of famous songs. I love The Beatles, and this film introduced me to many of their songs– and, though it may be heretical blasphemy, I like some of the covers from this soundtrack more than the originals.  The indie, folksy sound of the songs in this film match the visuals (hazy, blurry, strong contrast) and feel of a mentally disabled dad trying to raise his daughter.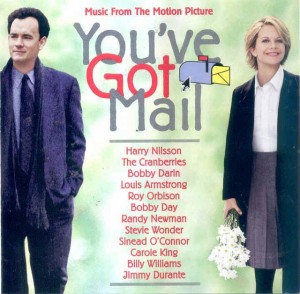 13. You've Got Mail (1998)
Director: Nora Ephron, Music by George Fenton, Music Supervisor: Nick Meyers
Favorite Song: "Remember" by Harry Nilsson
This strange mix of old familiars and newer music (for the 90s, that is) is perfect for a movie about a shop that has to close due to the changing times. There is beauty in the past, but also beauty in the present and the future too.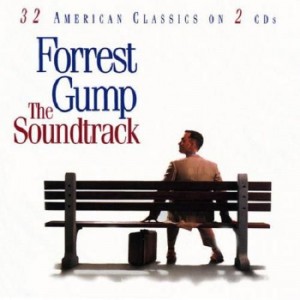 12. Forrest Gump (1994)
Director: Robert Zemeckis, Score: Alan Silvestri, Music Supervisor: Joel Sill
Favorite Song: "Forrest Gump Theme" by Alan Silvestri
This album has all the classics of American music and more. It was almost impossible to choose one of those songs, so I went with one of Silvestri's moving themes.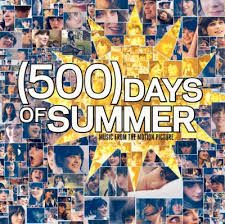 11. (500) Days of Summer (2009)
Director: Marc Webb, Music by Mychael Danna and Rob Simonsen, Music Supervisor: Andrea von Foerster
Favorite Song: "Sweet Disposition" by The Temper Trap
Favorite musical moment? When Joseph Gordon Levitt walks down the street singing "You Make My Dreams Come True." But the rest of the music has a real indie sound to it, with artists expressing the raw emotions of the characters trying to connect but constantly being pulled apart.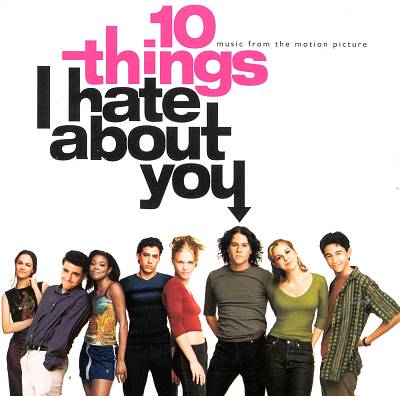 10. 10 Things I Hate About You (1999)
Director: Gil Junger, Music by Richard Gibbs
Favorite Song: "I Want You To Want Me" by Letters to Cleo
This soundtrack just has plain fun music. It's appropriate for a 90s high school Shakespearian interpretation– plenty of drama, but "high school drama," nothing too serious. Although it's now bittersweet to watch Heath Ledger sing "Can't Take My Eyes Off of You" in the film…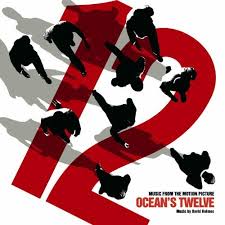 9. Ocean's Twelve (2004)
Director: Steven Soderbergh, Music by David Holmes
Favorite Song: "7/29/04 The Day Of" by David Holmes
All of the soundtracks in the Ocean's series make great studying music. I found this album freshman year of college and listened to it constantly. The electronic, groovy, energetic sound kept me going for many a project and test. And it's just enjoyable music.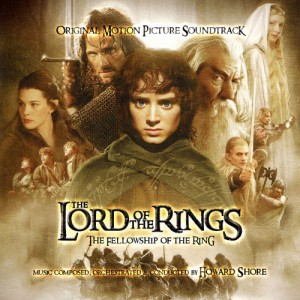 8. The Lord of the Rings: Fellowship of the Ring (2001)
Director: Peter Jackson, Music by Howard Shore
Favorite Song: "Concerning Hobbits" by Howard Shore
Shore does a great job of matching intense scenes with equally intense music– or making it even more intense through the score. But I also love his simple Hobbit music, because it sounds peaceful, calm, full of life. Quite relaxing to listen to.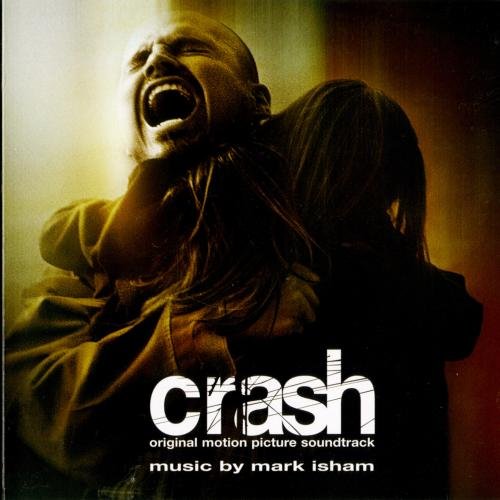 7. Crash (2004)
Director: Paul Haggis, Music by Mark Isham
Favorite Song: "In the Deep" by Bird York
This movie is emotionally charged, emotionally draining. The investigation of cultural and racial issues makes the viewer question so much– and fortunately the music is mainly synth and ambiant sounds. You aren't pulled out of the story by a familiar song, but feel the dramatic energy mounting through Mark Isham's music. Especially in the scene depicted on the soundtrack cover.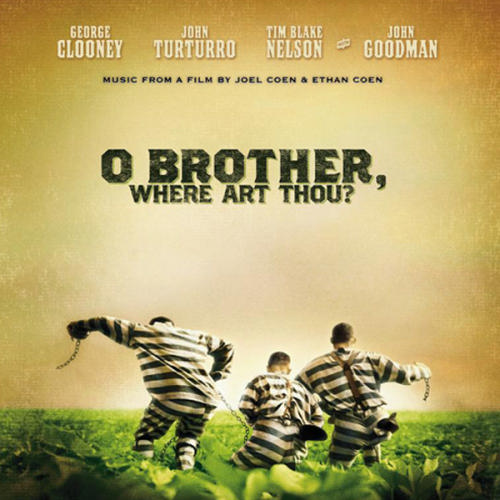 6. O Brother, Where Art Thou? (2000)
Writers/Directors/Producers: Joel and Ethan Coen, Album Producer: T-Bone Burnett
Favorite Song: "I Am A Man of Constant Sorrow" by The Soggy Bottom Boys
I mean, who doesn't love this soundtrack. Enough said.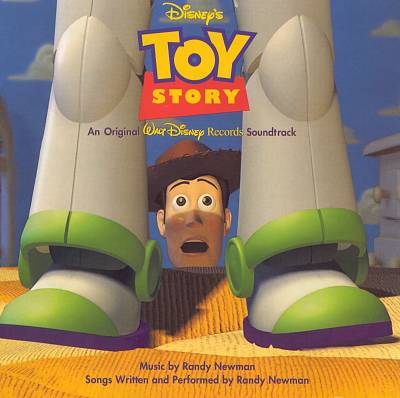 5. Toy Story (1995)
Director: John Lasseter, Music by Randy Newman
Favorite Song: "You've Got A Friend in Me" by Randy Newman
I love all of Randy Newman's Pixar work. Almost listed "A Bug's Life" but he really only has one main song on there. Still, the music is lifting and light, energetic and bubbly, or drawling and meek. Just right for these family adventure movies.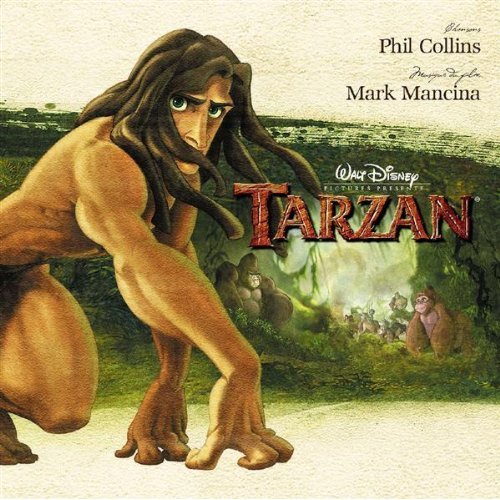 4. Tarzan (1999)
Directors: Kevin Lima and Chris Buck, Music by Mark Mancina and Phil Collins
Favorite Song: "Two Worlds Reprise" by Phil Collins
One of my favorite Disney movies, one of my favorite soundtracks. Phil Collins' music works so well for this movie– it's interesting how the same just isn't true for a later work, Brother Bear. Anyway, his driving rock sound and Mancina's score places you right in the jungle with Tarzan and Jane and makes you wish you could stay there forever.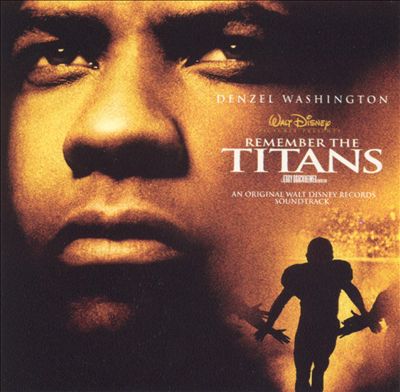 3. Remember the Titans (2000)
Director: Boaz Yakin, Music by Trevor Yabin, Music Supervisor: Kathy Nelson
Favorite Song: "Up Around the Bend" by Creedence Clearwater Revival
There's something about music from the 1960s and 1970s. Surely it's a product of its time. When serious issues like race and war and death were everywhere, there needed to be some music that resonated with hope, peace, love, and goodwill. Same is true for this difficult but inspiring movie. The songs lift you up and make you want to dance. Which I do.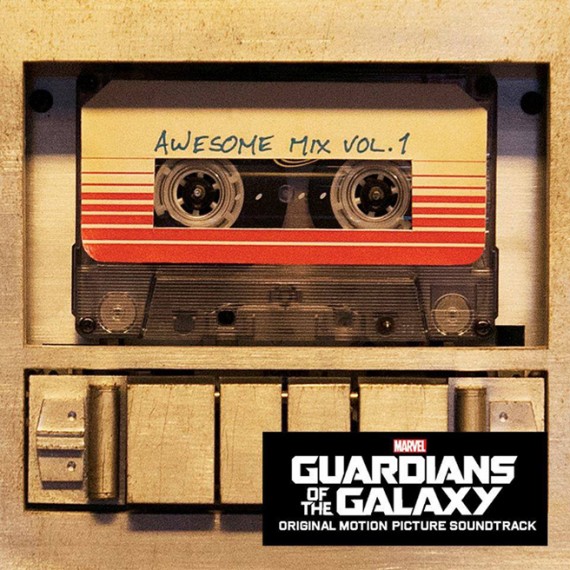 2. Guardians of the Galaxy (2014)
Director: James Gunn, Music by Tyler Bates, Music Supervisor: Dave Jordan
Favorite Song: Too Hard to Choose
I could have listed this as number one, but I refrained, because it's such a recent addition I have to evaluate it over time. I do think it's funny that Remember the Titans has two of the same songs on it as Awesome Mix Vol I. Once again, there's something about that music… But I think the choices for this film were just perfect. Each song fits the scene– or does each scene fit the song? From the hopelessness of "I'm Not In Love" to the dancing groove of "O-O-H Child," I love every moment, every choice, every song.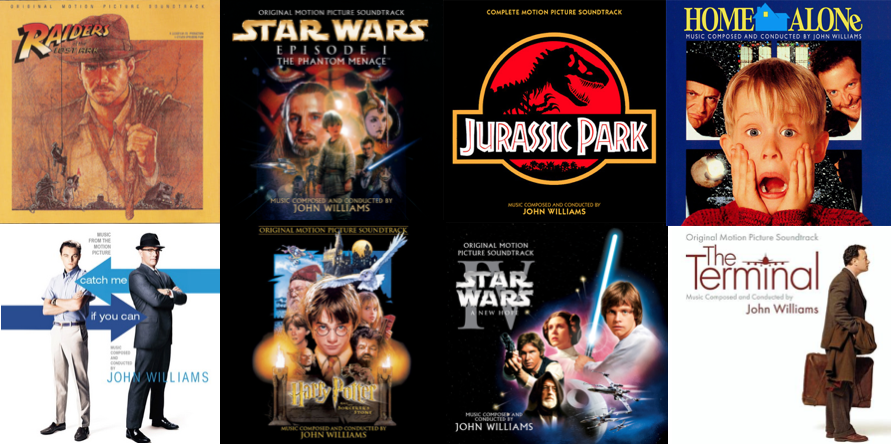 1. Anything By John Williams
Favorite Song: Too Hard To Choose
Just go here and see all the compositions that John Williams has made. Be amazed, and go see one of those movies. 2 hours later, you'll re-emerge from the world that Williams creates with his score and wish to dive in again.
What are your favorite soundtracks?